Music Review: Depeche Mode – Violator
With the burgeoning success (and new "guilty pleasure") of VH1's "Behind The Music,"
I've decided to pull a classic CD from an act featured on one of their latest episodes.
The mysterious evolution and career of Depeche Mode is still unknown to most music fans. The
4-man (now down to 3) band from Basildon, England began their career in 1980 using no other instruments but synthesizers
and keyboards (a strange renaissance at that time).
After all the critical backlash during the early years, the majority of those same critics now
say Depeche Mode were visionaries and responsible for the now extremely popular "electronica" craze.
Depeche Mode had an amazing cult following throughout the '80's, but it wasn't until the 1990
disc, "Violator," did they became mainstream. Sure, this collection sold over 2 million copies in the
U.S., but is still well short of its potential.
"Violator" is a 9-song masterpiece which combines front man David Gahan's chilling,
flowing vocals, Martin Gore's gloomy lyrics with Alan Wilder and Andrew Fletcher's catchy dance beats, while throwing
in a couple haunting ballads for good measure.
Who hasn't caught themselves singing along and bouncing to the legendary "Enjoy The Silence."
Remember the chorus, "All I Ever Wanted, All I Ever Need, Is Here….In My Arms." Also recognizable on
this effort is the hit "Policy Of Truth" and the almost tribal beats of "Personal Jesus." Another
of my favorites is the extremely danceable leadoff track "World In My Eyes."
Extra credit goes to Depeche Mode for staying true to their sound and vision, building a loyal
fan base by spreading their music through the trials and tribulations of extensive touring and turning the nay
saying critics around. All in all, if you haven't yet discovered the magic of Depeche Mode, give "Violator"
a try and you may just keep digging into their vast catalog of tunes, which arrived way ahead of its time. 5 ROCKS
(MORE IF I COULD).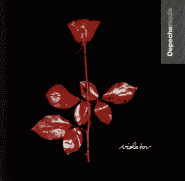 Search
Other Artists or Titles: